Find out in which sectors: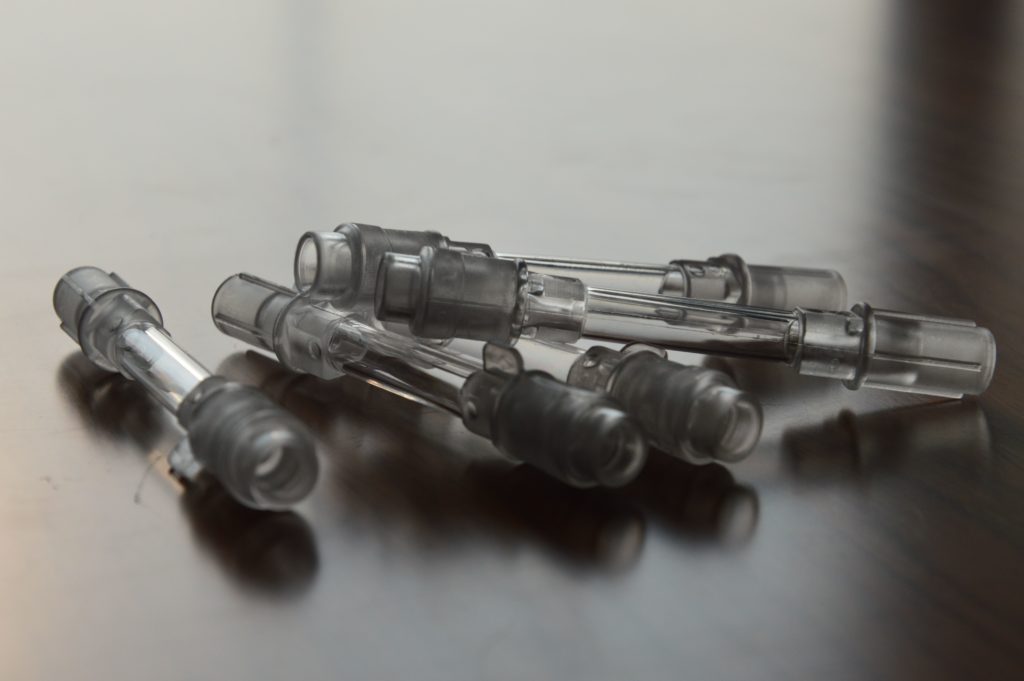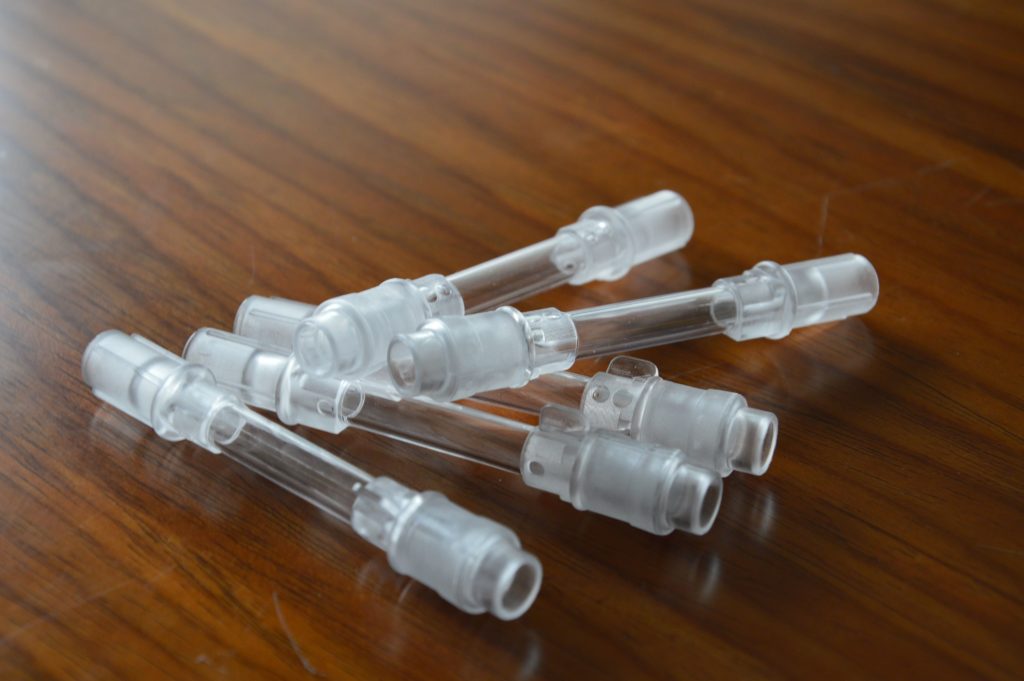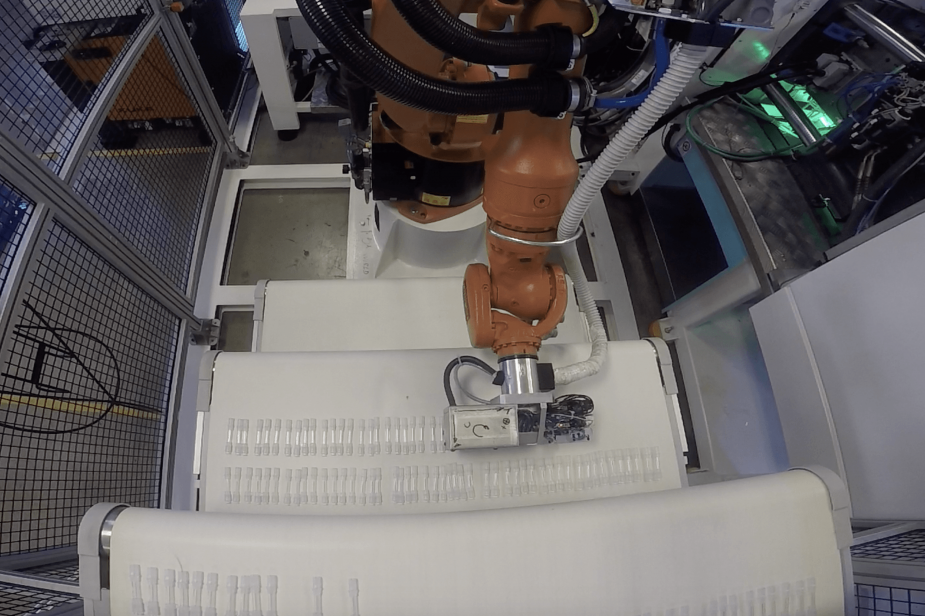 For a few years, with the objective to expand our working sectors and acquire knowledge in processing several plastic types, we started moulding for third parties cuvettes and other components for dialysis.
Being delicate items, the moulding happened in a completely controlled and automated environment. In a clean room, an anthropomorphic robot took care of moving cuvettes through every control station: air flows, dimensional and photographic. Subsequently, a trained employee examined again the entire batch to have extra security and quality levels.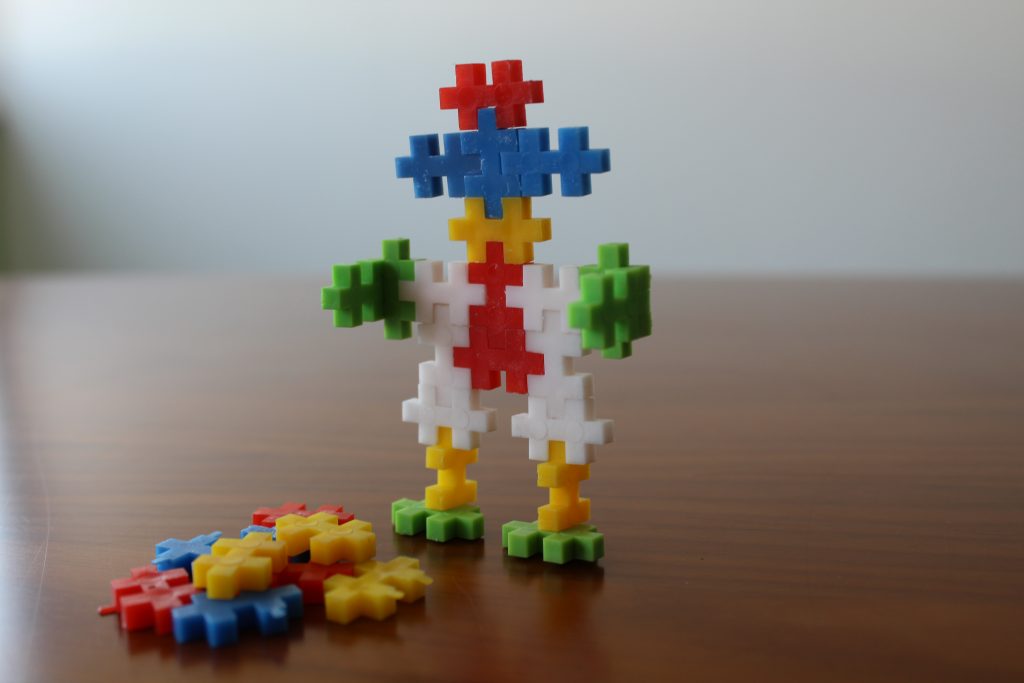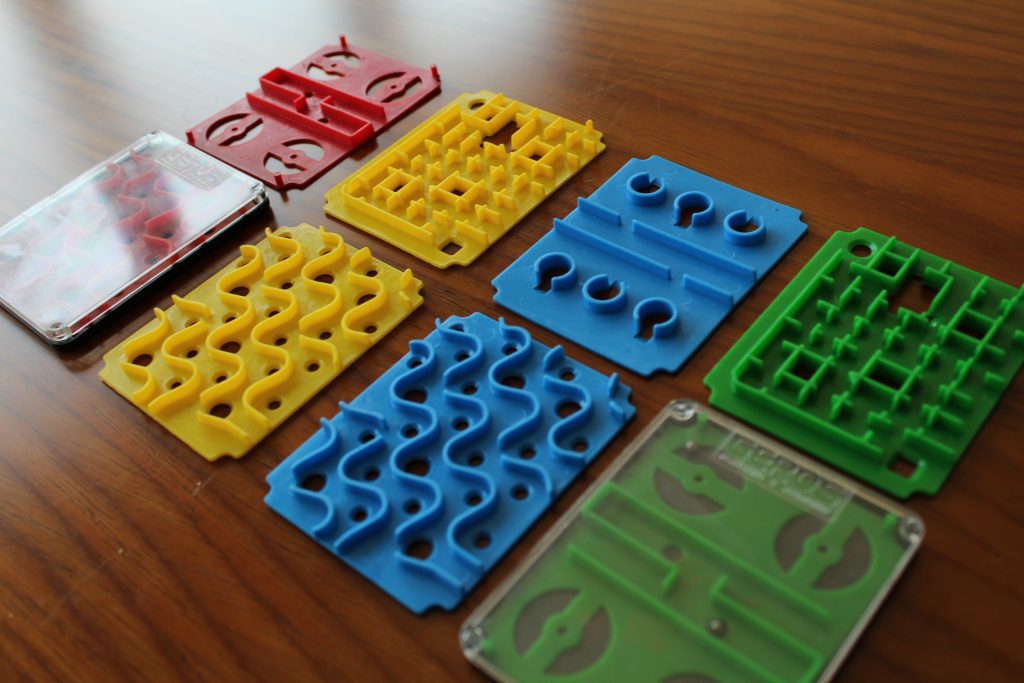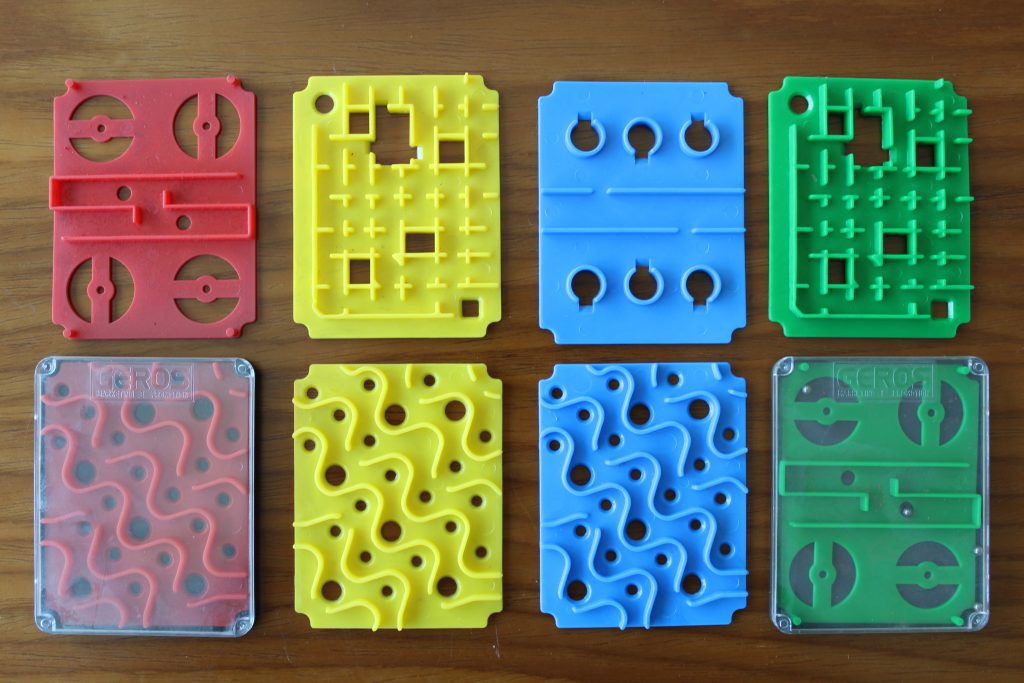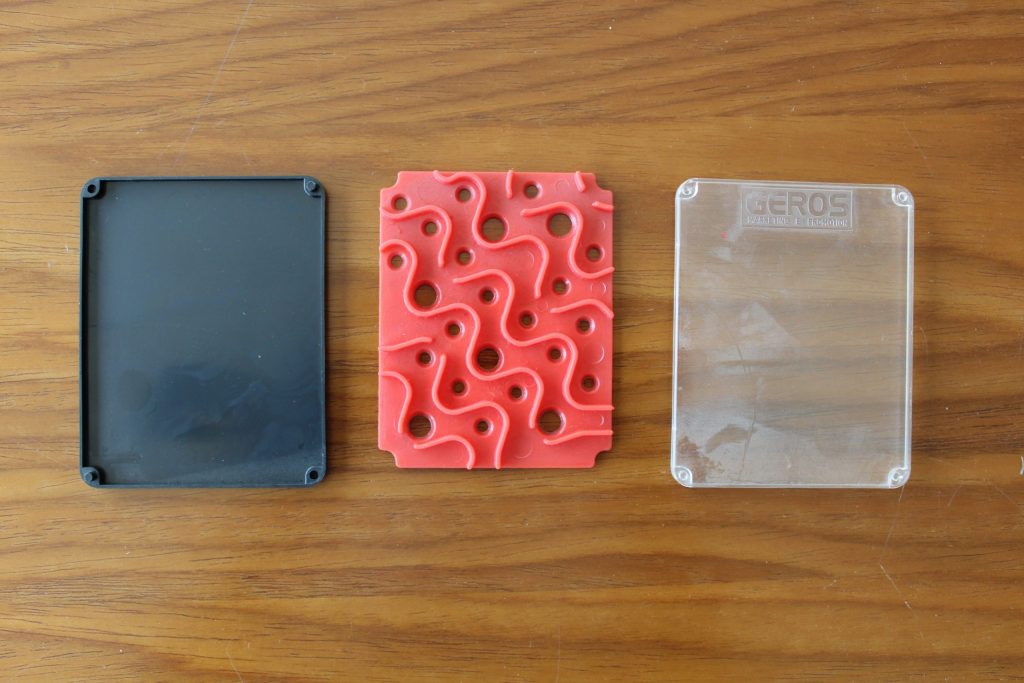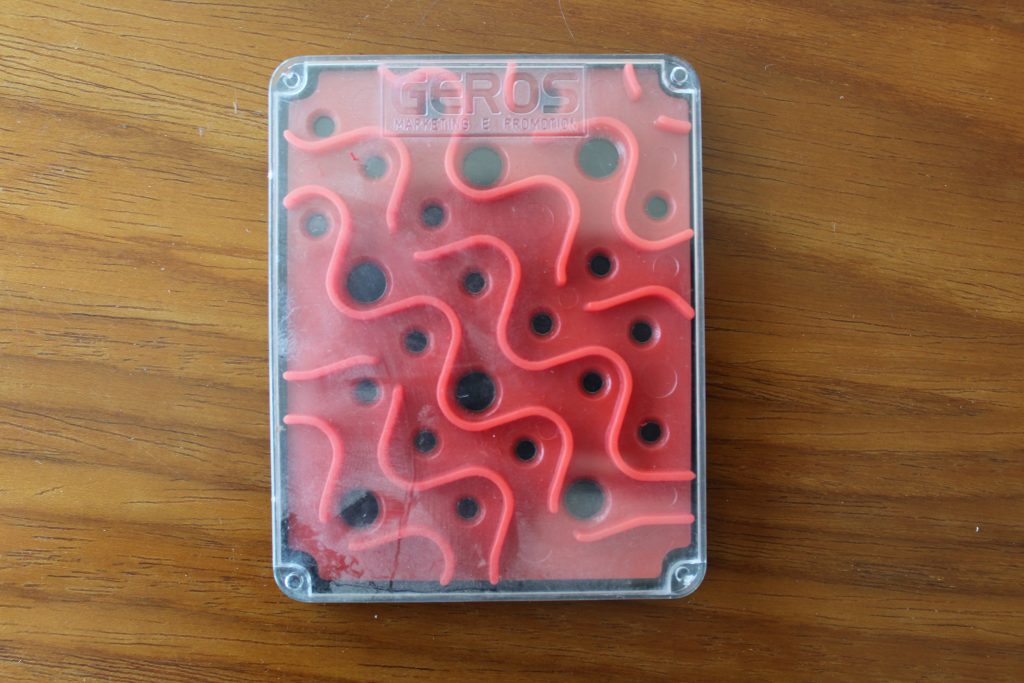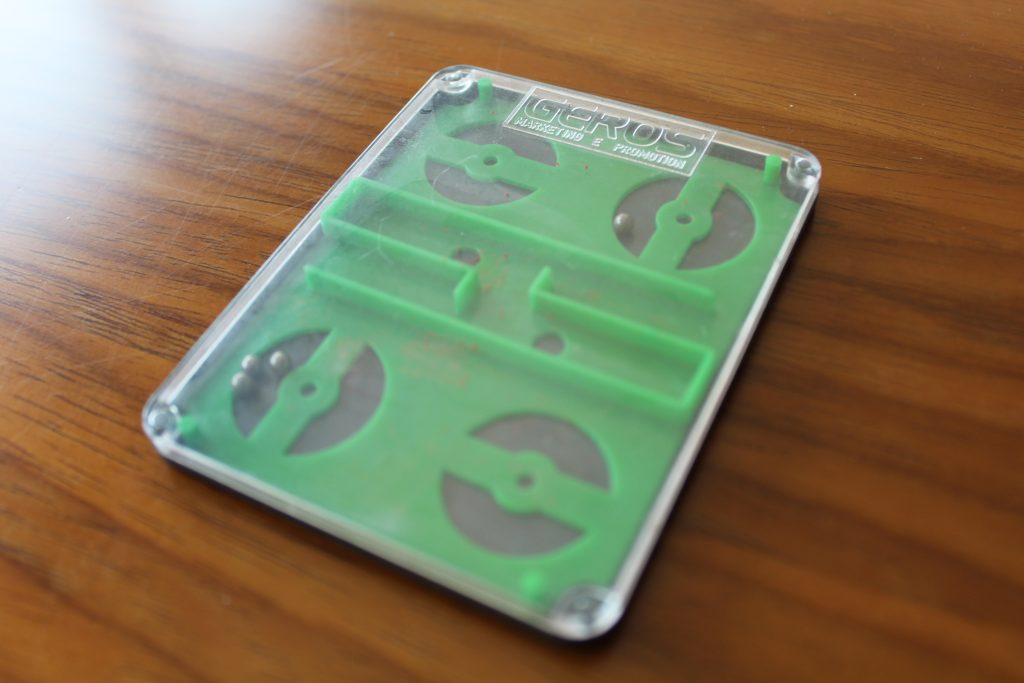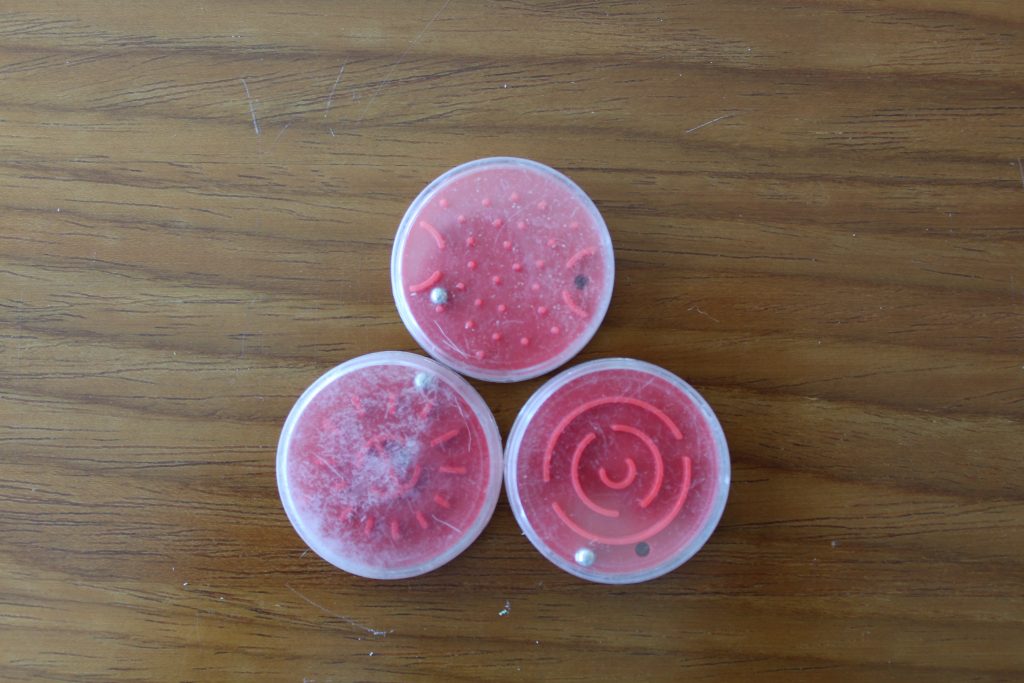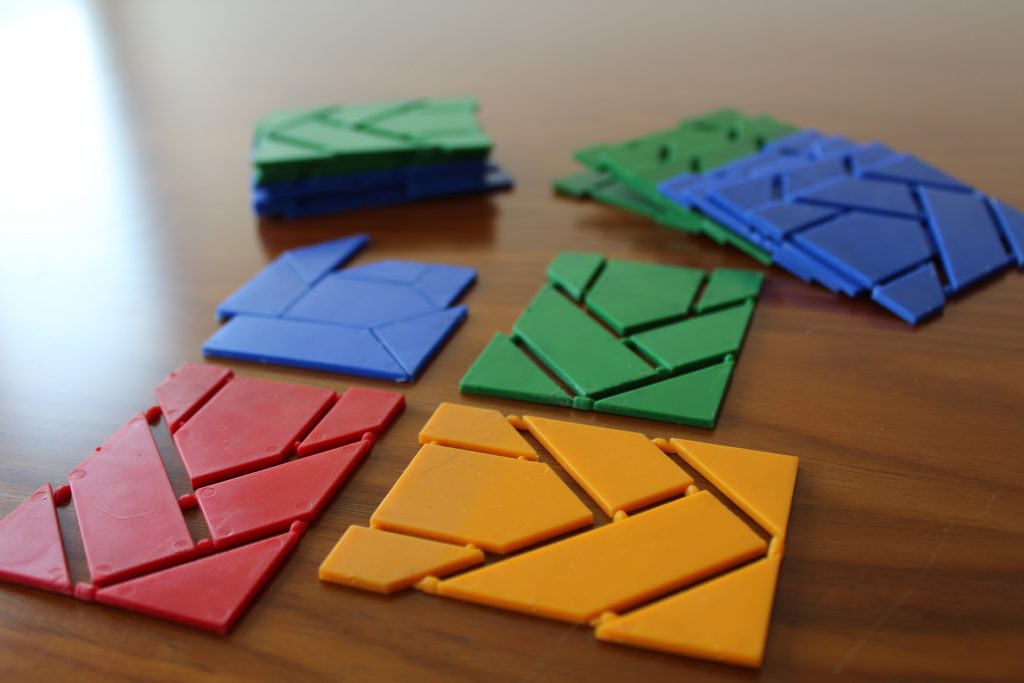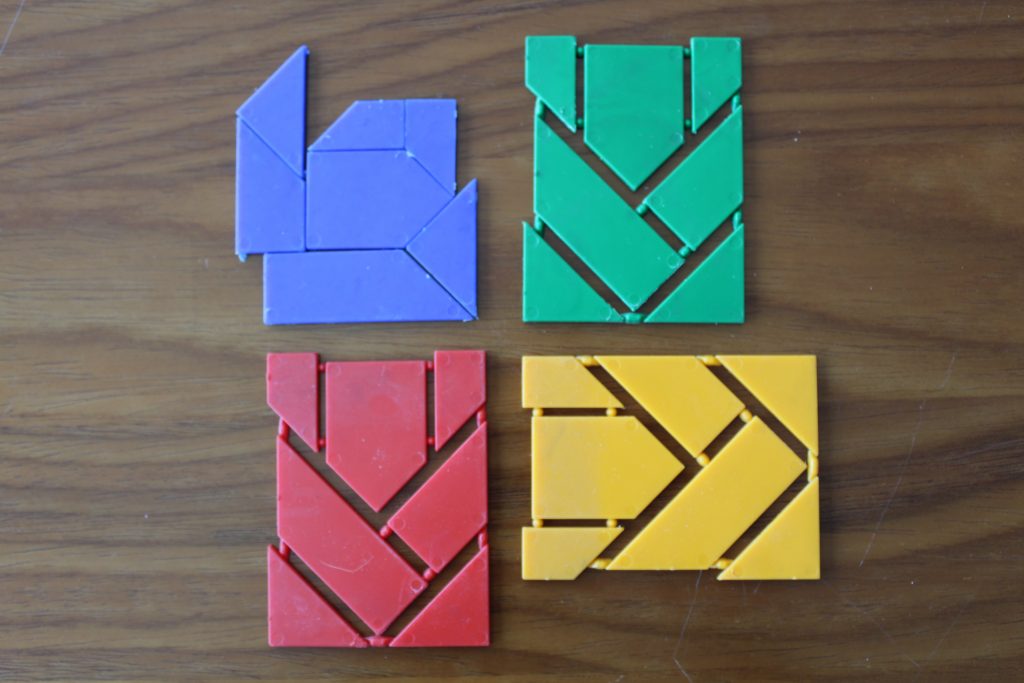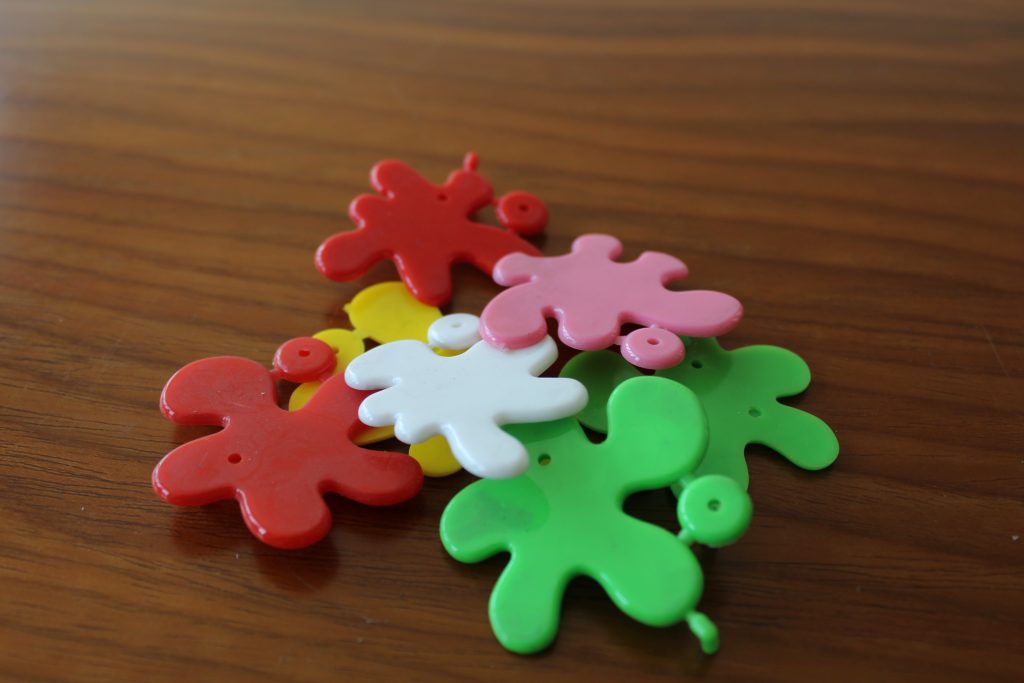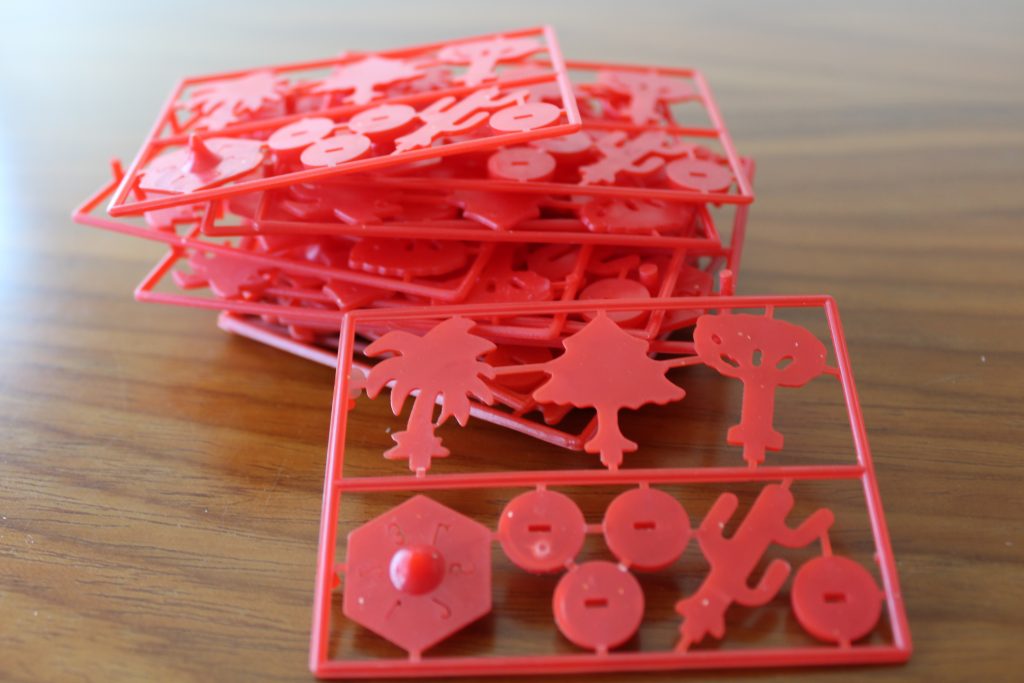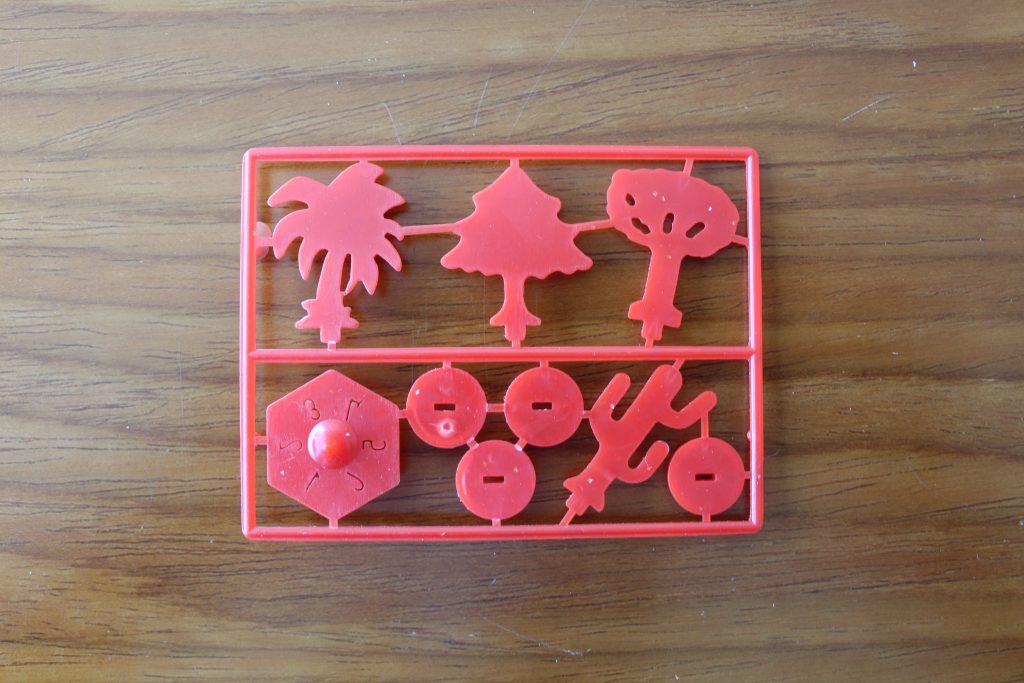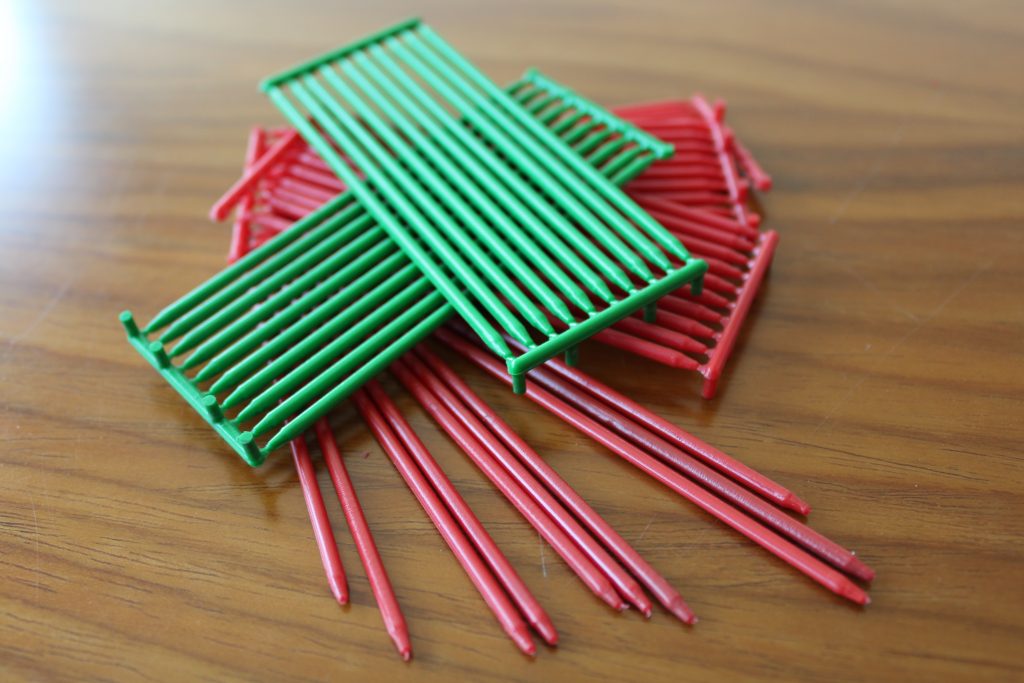 Among our first ever works there were series of different small toys, especially around seasonal holidays such as Easter and Christmas.
These items were quite simple to be produced and very popular, their moulds could not be used again after because of the difference in each year's market demand.
These items gave us the opportunity to start our journey in the sector and then specialize into more technical fields.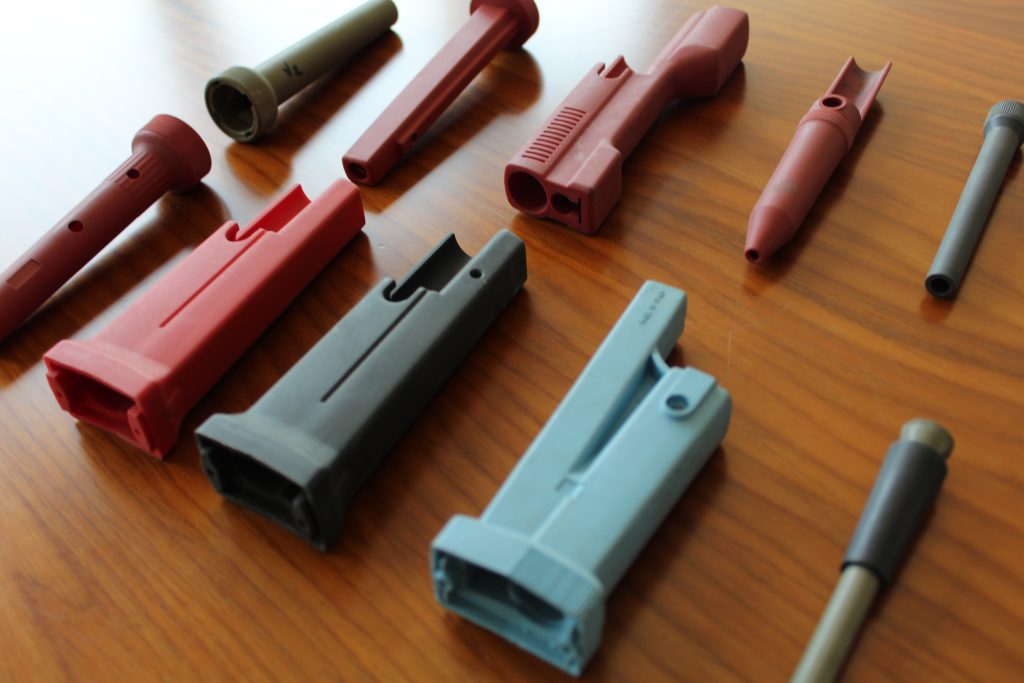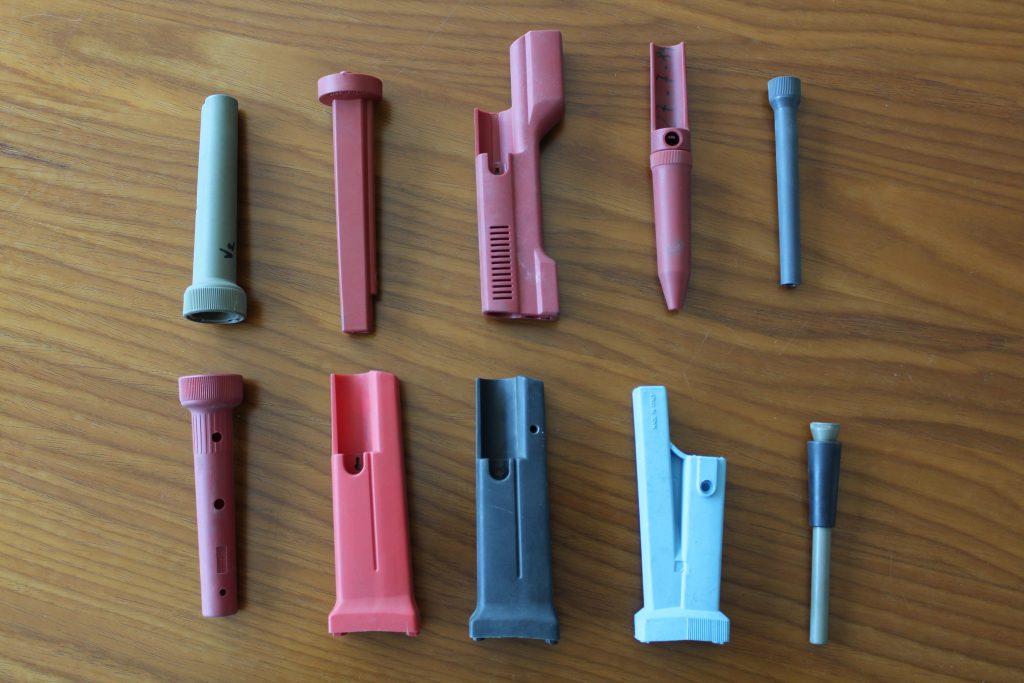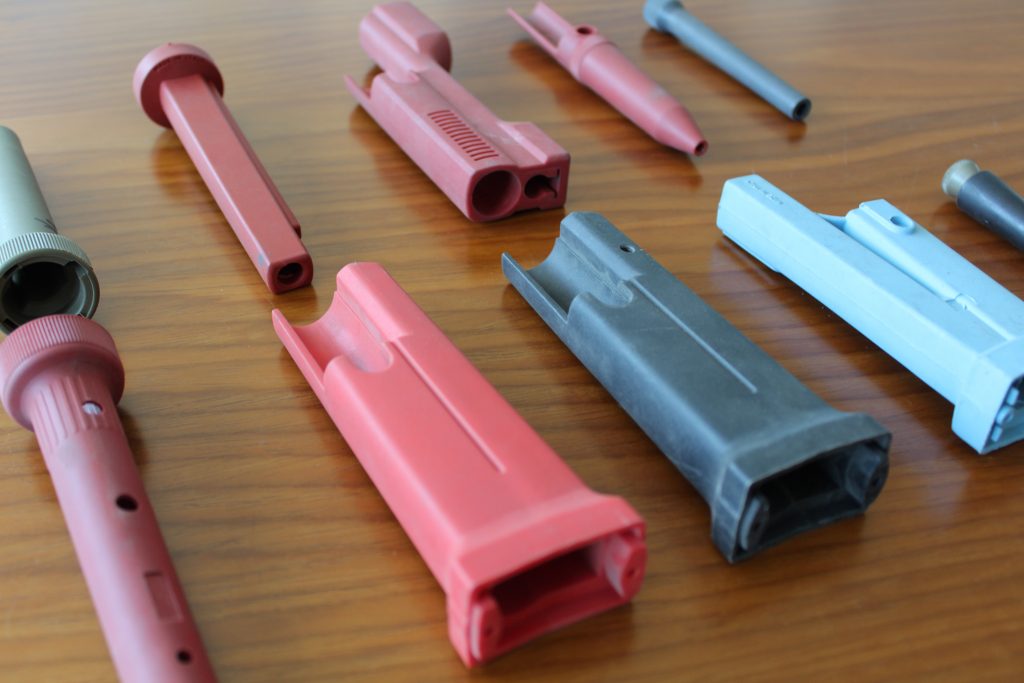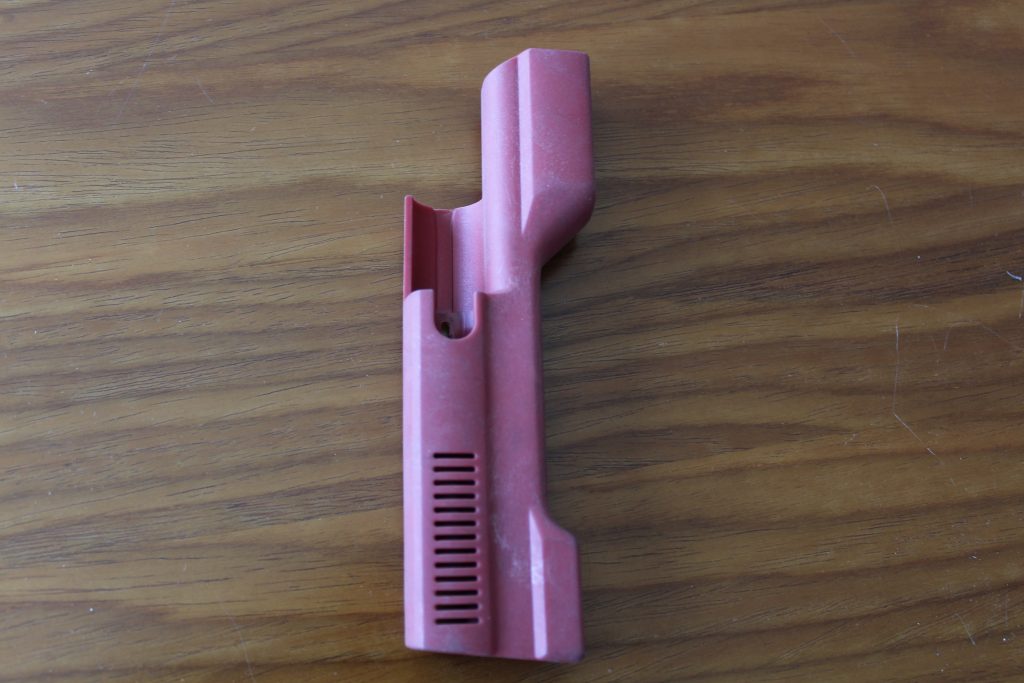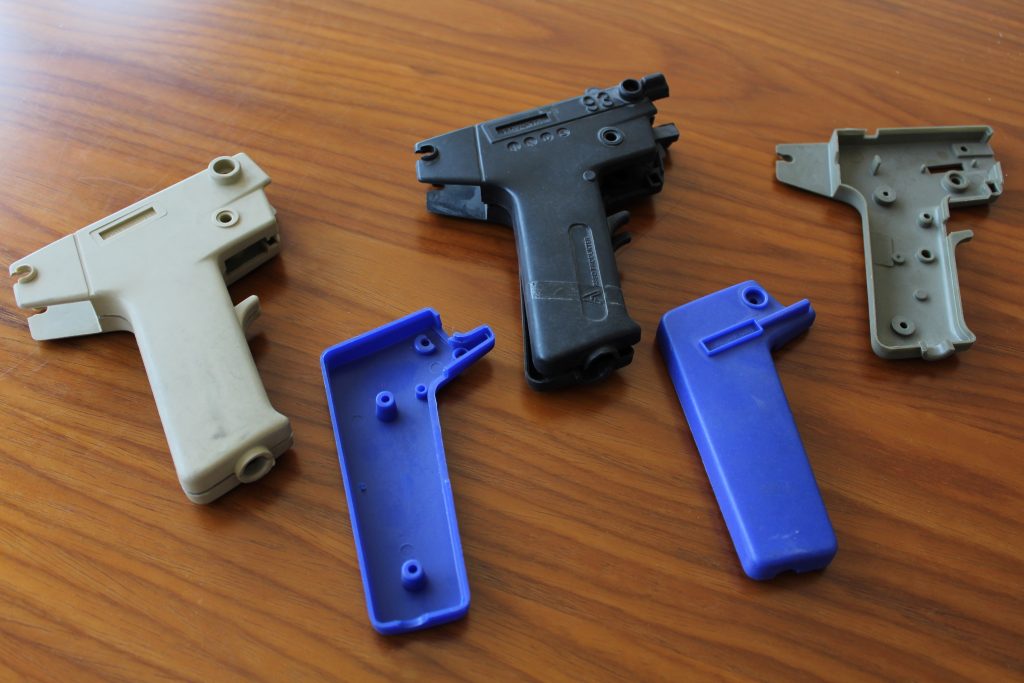 Some other popular items were different types of handles and spouts for welding guns.
We produced several types, both working with hot air and glue. An innovative spout at the time was the one with double hole that allowed using the same gun for both welding methods, and it has been produced in different dimensions and shapes depending on the customer's request. With these articles we started specializing in technical moulding.